To no one's surprise, airlines have been crushed since the start of the pandemic.
Despite vaccines on the way, no one really knows how long the deadly virus will grip the travel industry. 
However, people have started to brave the skies and take flight.
The anticipation of a successful vaccine is raising everyone's spirits heading into the holiday season
Where there is bad news I'm finding opportunities to trade the markets… After all, you can find a bull market anywhere if you look close enough.
There was some interesting Fractal Energy action in this one airline stock that caught my attention 
And now I'm sitting on a casual 90% gain.*
So I want to show you how I spotted this play, and why it's important to pay attention to key Fractal Energy levels and price action.
While many traders look for catalysts like news or earnings to trade a stock
I find that Fractal Energy is a true indicator of what the stock is 'feeling'.
And it's this indicator and pattern that let me know that the stock was ready to explode over 30%
I know I repeat myself, but Fractal Energy really is the only gauge for how a stock's internal energy is acting
When I'm looking for a trade to set up, I need a few things to play out first.
First, the price action must suggest that the current trend is exhausted.  Second, the stock must be trading at key support levels.  Third, Fractal Energy must support the price action and not signal a conflict of direction.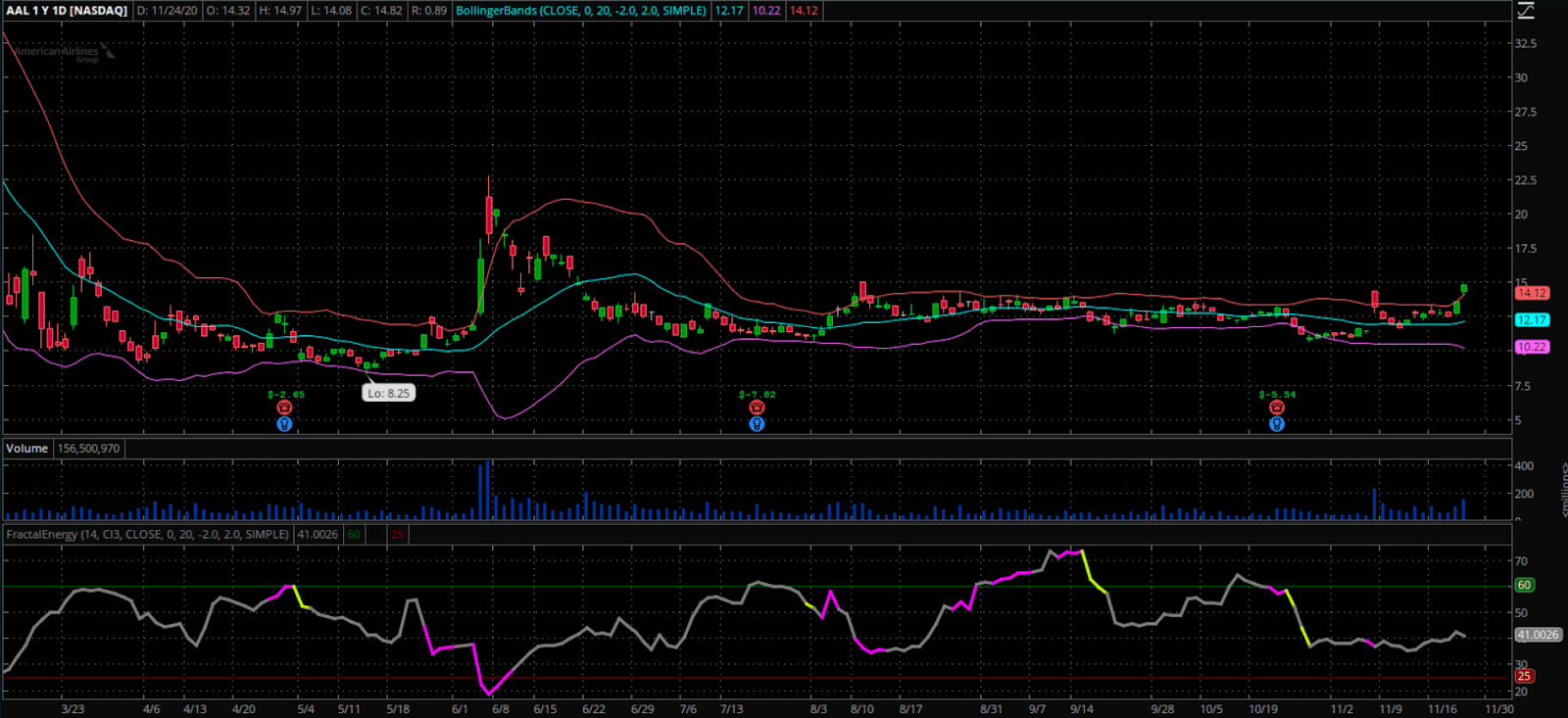 Source: Thinkorswim
My subscribers know which pattern I find to be reliable, but let me tell you a little about this one.
If you look above, AAL is finding support near its key support level of $8.25 and keeps bouncing off its lower Bollinger Bands consistently 
There is also targets forming overhead at previous pivot levels, giving the stock a natural place to trade to in the future
Now, price action is one thing… but Fractal Energy is what drives every trade I place
And you see, I need to see Fractal Energy either charging up or fully charged in order to want to place a trade.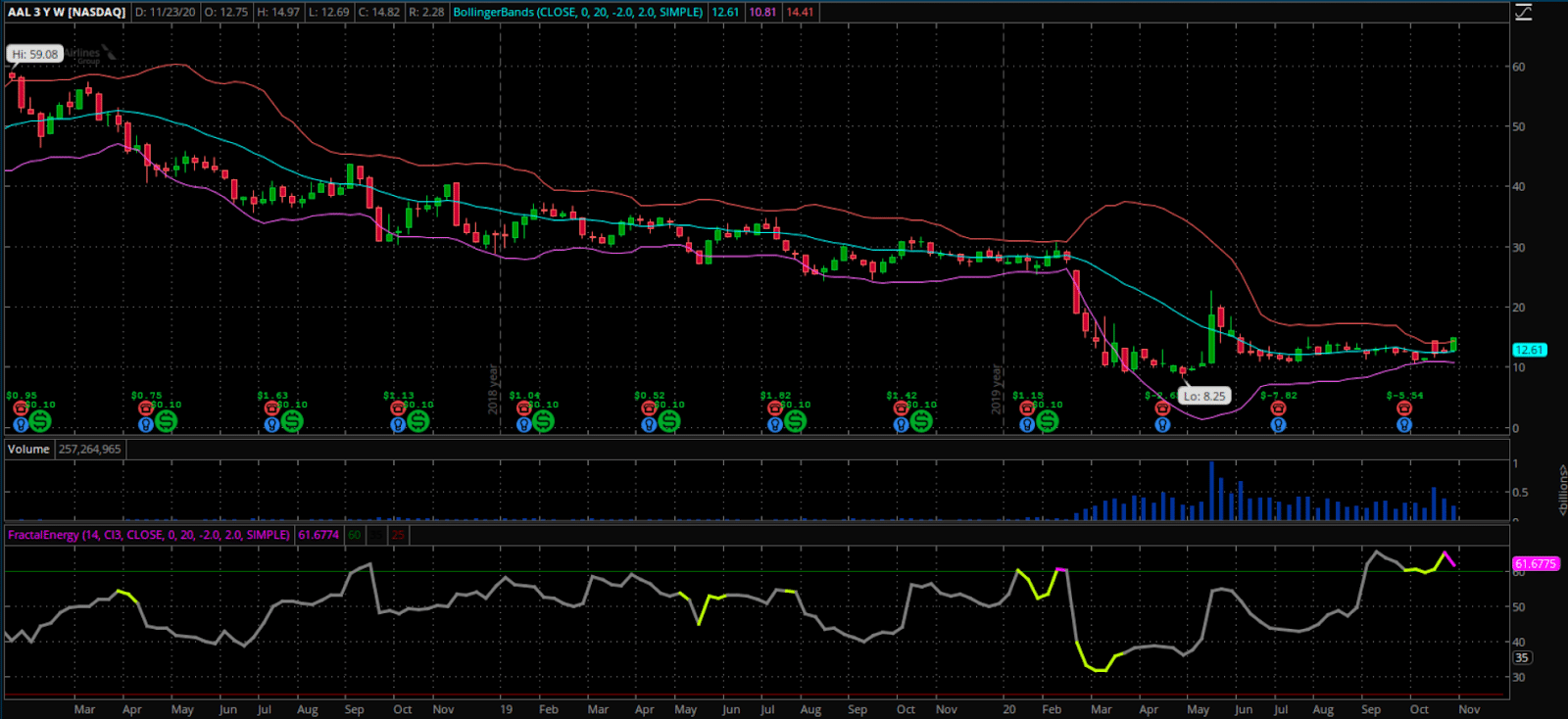 And by looking at the weekly chart of AAL, I noticed that the Fractal Energy was starting to finally start charting up heading into September.  
Recently, Fractal Energy is charging as it remains above 50, suggesting that the stock is building energy to have a strong trend in the future.
So that's why I decided to trade a short put spread knowing that AAL is looking to trade sideways to higher in the future.
Combined with plenty of support below the 52-week low to keep prices from falling down to my breakeven price, this was a no-brainer.
Fast forward to today, and I'm up nearly 90% on this trade and ready to close it out soon for a huge win.
You see, I found this stock in 3 simple steps and it's a system that's easy to rinse and repeat… but that's just my opinion and you should find out for yourself here
And with the way the markets have been acting recently, it's a relief to get away from the day to day struggle with this back and forth
Fractal Energy has been able to help me identify some "certainty" in this chaos, and has given me a defined edge against the rest of the market.
Want to learn more?