Stocks were all over the place this week, as most major averages closed the week lower. With major earnings on the way, and the election around the corner, I expect to see a significant rise in market volatility.
Remember, investors hate uncertainty because it creates volatility.
However, traders thrive off it.
That's why I am focused on trades with a defined edge.
I believe a perfect storm is brewing, creating an opportunity for a savvy options trader like myself to take advantage of MISPRICED OPTIONS.
To find these trades I'll be using my favorite indicator, fractal energy.
As well as share with you a recent trade I had in TSLA, an earnings play which took advantage of the options mispricing.
Which I'll teach you how to spot.
Here's a look at just some of the earnings that were reported last week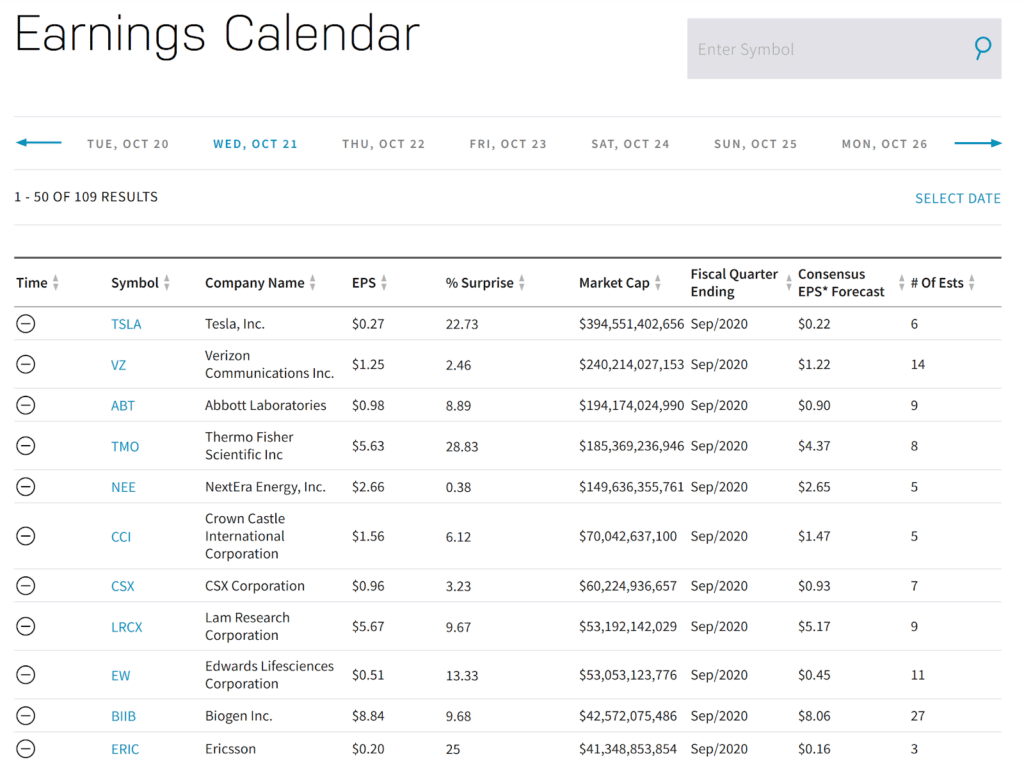 And for me, this is one of my best strategies taking advantage of market volatility and options mispricing.
Now, it's important to remember to be careful around earnings and trading options with higher levels of implied volatility can be risky.
But if you have an indicator that is designed to profit during high volatility, then you have an edge against the other traders
For example, TESLA (TSLA) is expected to report earnings on 10/21/2020.  Many traders like to understand what the financial ratios and car sales would be expected.  The key for me would be to look at price action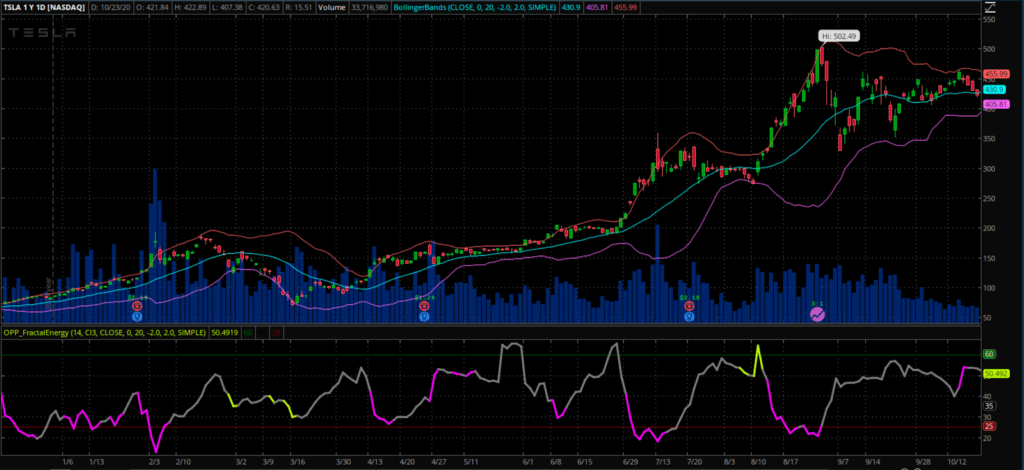 Source: Thinkorswim
For the most part, TSLA has been respecting the Bollinger Bands over the course of the year, and has let me know where the support levels are.  In turn, I'll know where buyers are likely to step in.
So with TSLA, I'm looking at the Fractals combined with Bollinger Bands to determine where the buyers will likely step in.  When the price action mixed with these two indicators start to show that the buyers are back in this stock, I will start looking for a place to sell bull put spreads on this stock.
You see, I can use these areas and indicators to look for price action where I can take advantage of the increased levels of implied volatility.
To execute this trade, I would like to leverage the power of short credit spreads, or bull put spreads.  This means I will sell a put spread to profit on the high volatility of these options.
Over the weekend, I want to show you a few stocks with earnings coming up that I might be trading in the weeks ahead, so make sure you look out for the e-letter
Want more than just the research?  Only members will get the trade alert when I actually place the trade
Don't get the e-letters? Sign up here